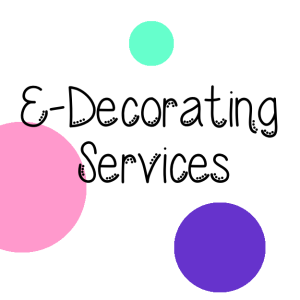 Hi everyone!
Today I want to let you in on a little secret… I'm now offering E-Decorating services! I've been working on these packages for some time now and it's time to share them with you. What is E-Decorating, you may ask? Well, E-decorating is a way in which you and I can work together on a space in your house without me having to actually be there. I know… Jetsons style! I do all consultations and decorating by phone and online. It's not the easiest way to decorate but if there's any way that I can help you improve your space for an affordable price then I'm all for it. Yes, you do have to put in a little more effort on your end than you normally would when hiring a designer but hey, in the end, I think it's worth it. Unless… if you want to fly me to your beach house in the Seychelles, I'm not going to complain… :-)
You can see a list of all of my services and pricing by clicking on the SERVICES tab above. If you have any questions at all, you can email me through the CONTACT page above.
Thanks for reading! Hope you had a great Thanksgiving!