After being a full-time working girl for over 11 years, I am now dedicating my life to being a wife and mom. Whaaat?! After giving birth and coming to terms with motherhood, it's crazy how priorities change. Everyone tells you about it but you can't feel the weight of it all until it happens to you.
At first, I was hesitant about making this change. Can we afford it? Am I sabotaging my career's future? What will I do with my time (what time?) It was a real internal struggle. There were a lot of tears, self fabricated excuses and countless conversations with my incredibly supportive husband who kept saying "whatever you want to do is fine with me". How I love that man! I wanted him to give me the answer since I was so indecisive, but of course he knows better. The decision was entirely up to me.
The more I thought about it, the more sense leaving my job made. I wanted to enjoy my baby boy and my situation at the moment wasn't allowing me to embrace that wholeheartedly. Work was stressing me out a lot and I had already experienced several instances or "signs" telling me that a change in career/life was coming.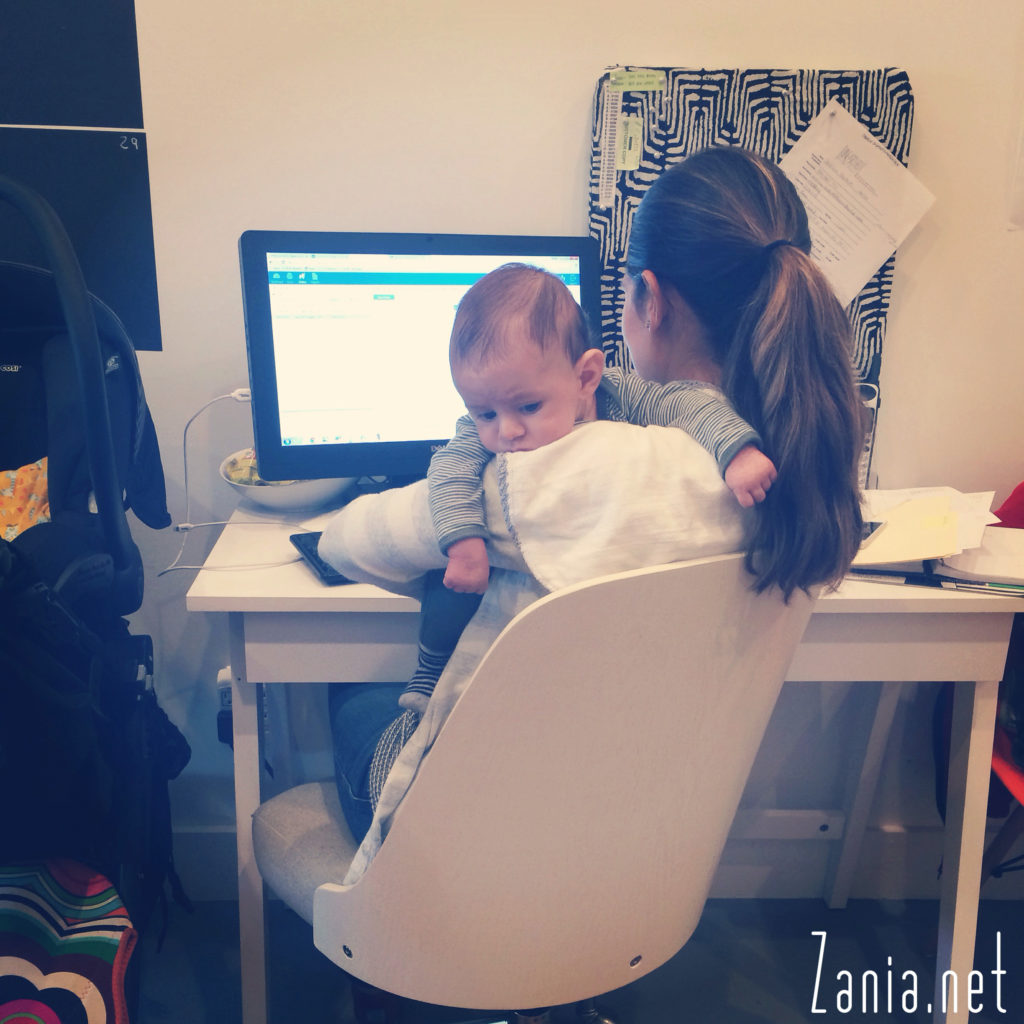 I started digging deep and and asked myself some juicy questions like; Do I want to continue down this career path? What is the right thing to do? Will I be able to survive emotionally/mentally, without a full-time job? And then ultimately taking a deep breath and asking myself; Is this how I want to live my life? The answer was simply NO.
I needed the time with Alfie and there was no negotiating that. I also had my own dreams and ideas that I wanted to cultivate. I had an intense desire to get back to my own creative outlets which were completely ignored for nearly two years. Most importantly, we also needed more time together as a family since my hubby was starting baseball season and it would require him to be out of town about 20-25 days per month from January-June. 😳
Finally, LOVE and JOY won this battle. What do I love? What brings me joy? Family. Creativity. Freedom. It brought me back to this vision board I made a few years back. It hasn't changed. Once I made the decision, it felt so right. I'm a proud and working SAHM and I haven't looked back. So happy I took this new role.
I'm completely aware that I am lucky to be able to stay at home with my 11 month old. Man is he demanding! After doing this for almost three months, it's as difficult and frustrating as they say but equally amazing and satisfying. There are days where a glass (or two) of wine is required though. LOL! And I wouldn't want it any other way.
I've managed to keep my SOUELF (soul+self) alive by accepting freelance jobs such as voice over work for a very cool start up concept (more on that later), writing on this blog, visiting family, setting up coffee/lunch dates with my friends and I am actually reading a book! Not a cardboard book with 8 pages and illustrations! No! A real one! It feels wonderful! Lol!
Have you made this sort of transition or something of the like? I bet it was a difficult choice! Tell me all about it! I would love to hear your perspective. And to all moms out there, Happy Mother's Day!
Thanks so much for reading!

:: Life is about focusing on The Things That Matter :: Featured photo taken by Carolina Guzik ::