So I've wanted to show you Alfie's nursery ever since he was born but it was never "perfect" and the truth is, it never is. It's a kid's room for crying out loud. So a year later, here it is! Ha! Imperfect. Not styled (ok maybe a wee bit) but real.
The inspiration for this room was simple, neutral and modern with a touch of color. A new baby means a lot of stuff and I'm allergic to clutter. Hence, Indid not want a lot of shelves to fill up, or too many surfaces for decor items that would only be destroyed as soon as the kid started reaching for stuff. Practical.
I'm breaking down every area below. Check it out! (All sources linked below as well. You're welcome!)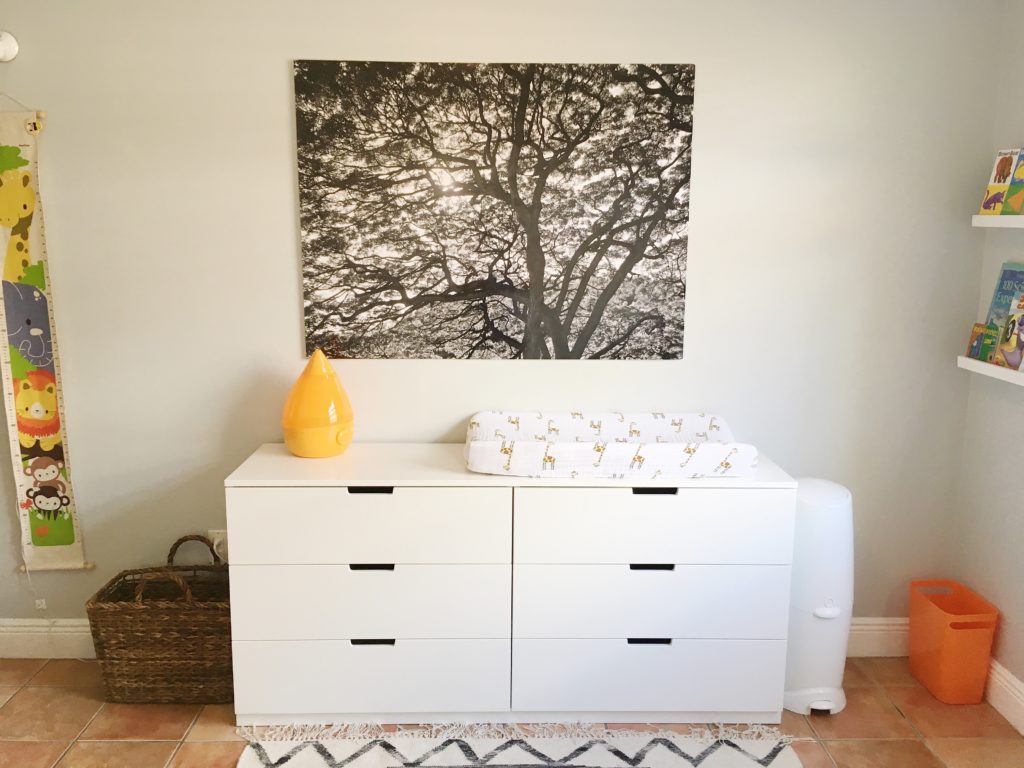 We bought a wide dresser from Ikea that would (1) function as a diaper changing area (2) would provide much needed (and concealed) storage and (3) give us about another foot of surface space to play with. As for wall decor, I knew I wanted something with at a large scale. I love photography and knew that this blown up photograph of a Nawa tree would do the trick. I took this picture during our honeymoon in Oahu, HI in 2011. It's meaningful to us and thought it would be fitting in his room.
I placed several self-adhesive rubber bumpers dots under the changing pad so that it wouldn't slide… and done. That's that. The dresser holds ready to use diapers, wipes plus many more handy baby essentials. All of Alfie's clothes that fit him at this time. His 3 pairs of shoes (sneakers, casual/dressy, sandals), crib sheets, bath towel, blankets and one bottom drawer full of toys. I used to keep my sofa blankets on the Pottery Barn basket you see on the floor but now it's Alfie's laundry basket.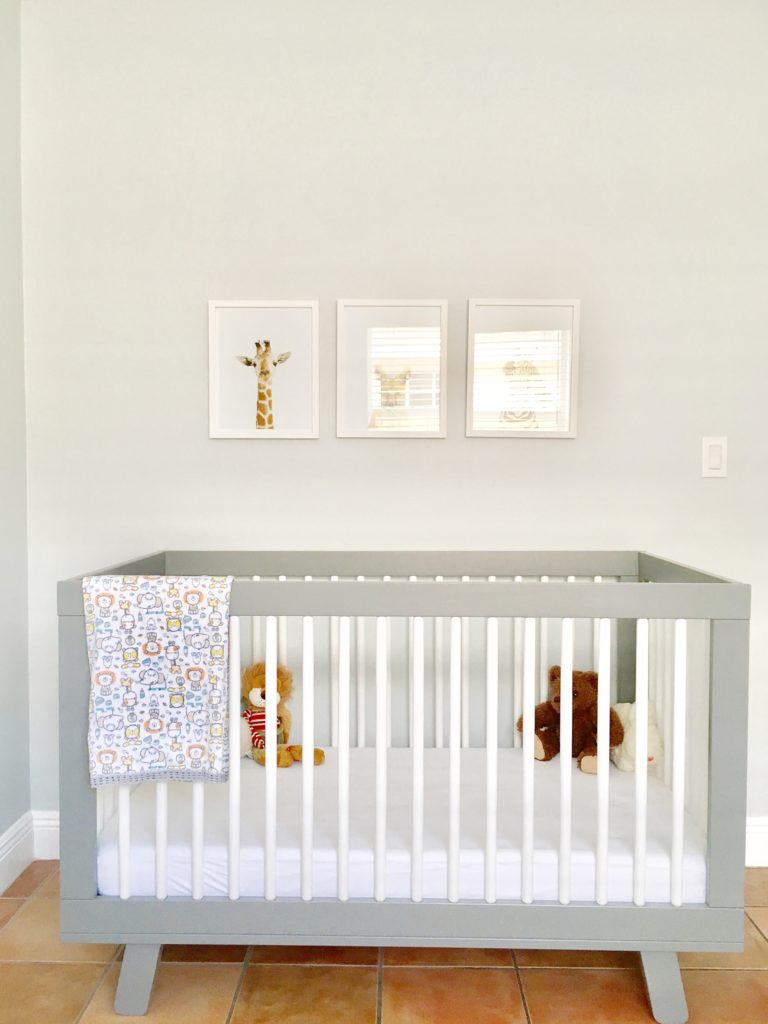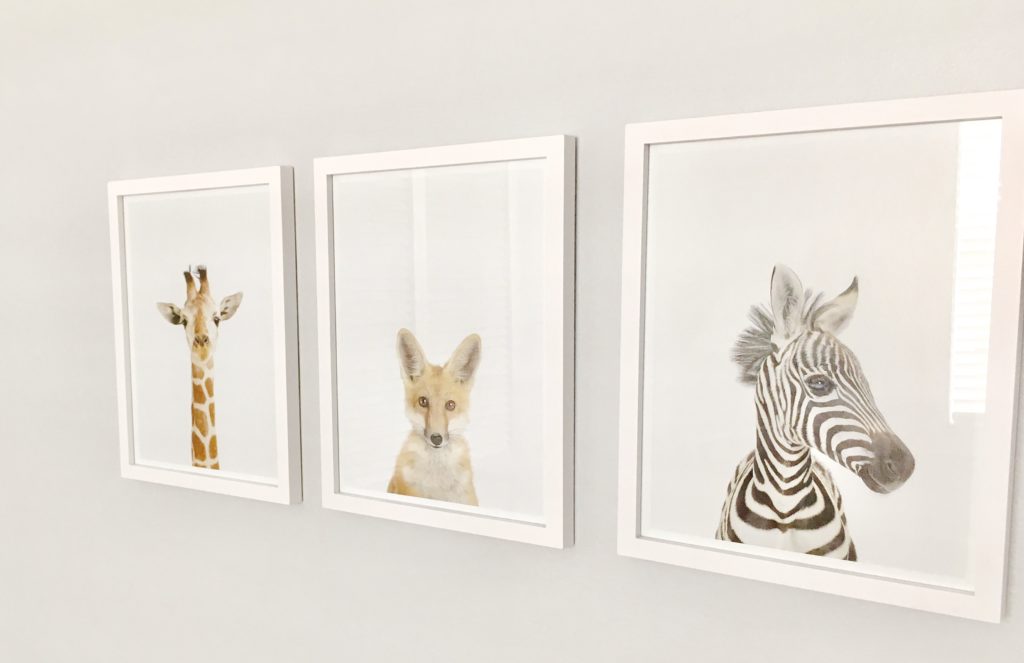 The crib… Oh, the crib. This Babyletto Hudson crib had me at "Hello". We were looking for something safe, low/mid range in price and modern. The grey/white color was genius and the design, perfection. Oh, and it turns into a toddler bed too. Sold!
The cute baby animals above the crib are capable of melting anyone's heart. These were our favorite choices from TheAnimalPrintShop.com. I know framing can be expensive, so with a little bit of work with my Xacto knife and some Ikea frames, the prints look expertly framed! The cute little animal blanket was hand made by my artsy mom. (If you like it and want something similar, please let me know. Maybe my mom can make one for you!)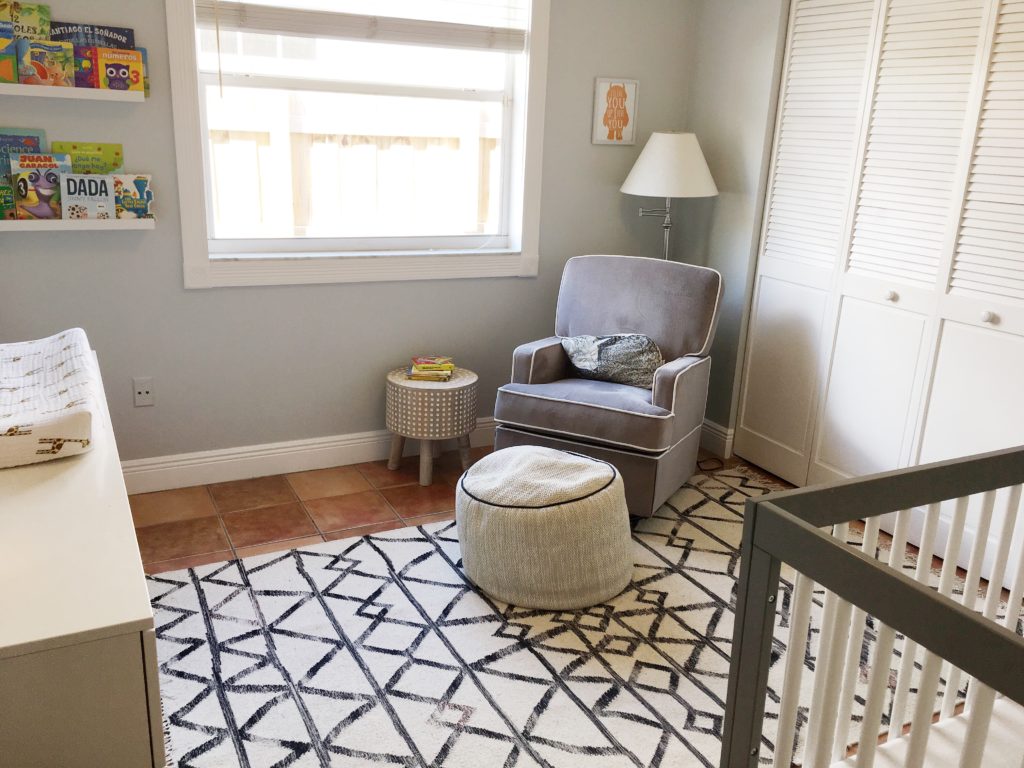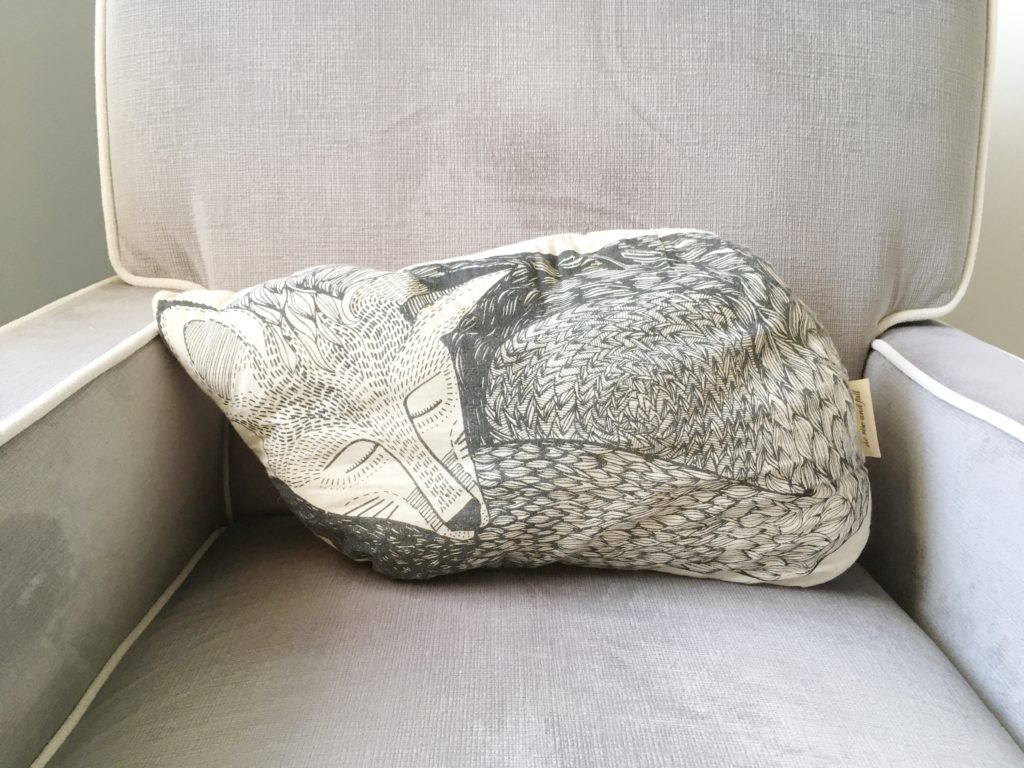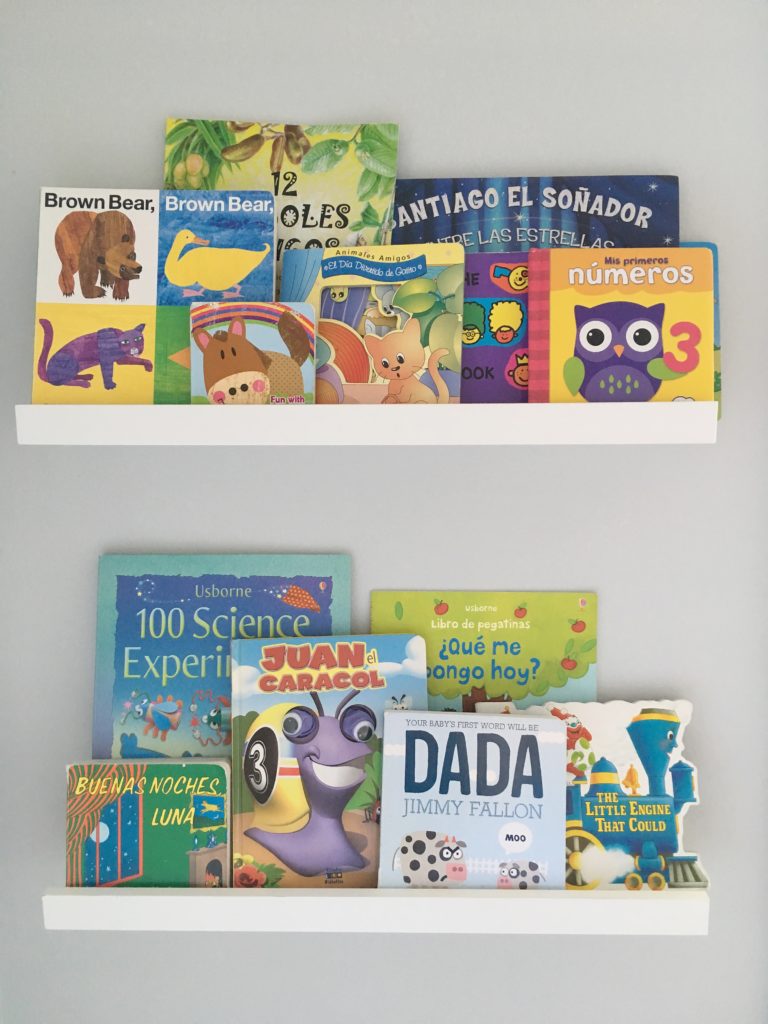 I'm so happy I got this glider. It is comfy and soft and I sit here everyday with Alfie to read. Isn't the sleeping fox pillow cute? I love that it's dreamy and yet so well designed. The ottoman is also very helpful and multifunctional. I pull it up to Alfie's crib every morning and sit on it while he shows me all of his stuffed animals or wants me to read to him. The side table actually came several months after Alfie was born. I wasn't finding something that struck my fancy, and then I walked into Target one day and there it was. It spoke to me and it immediately went into my shopping cart. Yes!
Then there's the rug that pulls it all together. It's suggestive of an African tribal theme which matches the room's vibe, neutral color palette and it also softens the clay colored tile floors.
The bookshelves are actually frame shelves that I found at Target. I rotate the books on these two shelves often. Alfie loves to "read" so I keep a bunch of books within his reach in his toy drawer and in a low shelf in the living room.
What do you think? What are your design must haves for a nursery? Are you happy with yours? Would love to know what you think!
Sources: similar Dresser | Humidifier | Changing Pad Sheet | Growth Chart | similar Baskets from Pottery Barn | Diaper Genie | Trash Can | Crib (also found in Amazon)| Animal Prints | Wall Frames | similar Glider this one is discontinued | Fox Pillow | Rug | Ottoman (Target in store Nate Berkus) | Side Table (Target in store Threshold) | Lamp (free & refinished) | Shelves | Where the Wild Things Are Print | Let the Wild Rumpus Start Print (not shown)
Thanks for reading!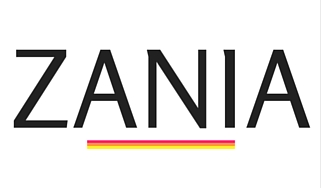 :: Read more New mom must haves :: Nursery Guest Submission :: Instagram is my fave social media platform. Join me there, where I post about my whereabouts ::