Hey!
Soooo, breastfeeding sucked for me the first time around. I mean, like, really really sucked. Three torturous months of no sleep, 2 cases of mastitis, over supply of milk, leak pads, cabbage leaves, carrying breast milk everywhere, shitty bras and SO much pain. So I wrote a parody on the subject since now, I have baby #2 on the way and it's inevitably "all coming back to me now".
Here's the story behind the video, if you're interested:
My first born, Alfie, was born with tongue tie, a small water bubble under the front of his tongue that didn't allow for him to latch on to my breast. Because of that, I pumped. The tongue tie disappeared after a week or so, but he was already used to the bottle, so he never latched on after that. No worries, since I was still providing breastmilk.
I kept pumping and pumping and pumping at the suggested intervals and after a month, I was tired. I was ready for all of this to be over. I had already gotten mastitis and the pain and leaking was just intolerable. I hated it. However, because of the mastitis, I couldn't just drop the whole thing, or take a magic pill and be done with it. I had to wait another two weeks with antibiotics for the mastitis to clear out and then wean out, which would elongate the process further, much to my dismay. So I went with it.
I was pumping every where. In every corner of my house, in cars, offices, studios, airports, airbnbs, hotels, you name it. I cried, I complained, I also pushed to see if could do it for a bit longer (for the sake of my child's health) and then my husband was like "Why are you doing this to yourself?" I cried and hugged him.
I hadn't realized how miserable this was making me. I was a bitch at home. I was not bonding at all with my kid and this was probably the root of a possible postpartum depression. I got mastitis the second time and after the second round of antibiotics, I quit cold turkey. Yep. Done. Over. 10/4. My lactation consultant gave me the evil eye and I just said Fuck it. This shit isn't my thing. I was in the shower expressing the milk from my boobs manually for 1.5 hours until it was all gone. Every drop. The End.
Once it was over, the clouds parted, I twirled and I could once again believe in the power of freedom and joy. It was an incredibly amazing feeling.
Now that I'm 8+ months pregnant with my second boy, will I do it again? At this point, I'm willing to try, but I'm definitely not going to push myself over the limit if it doesn't go well this time around. My son will be loved regardless and mama doesn't have to suffer.
Been through this before? Tell me! Would love to hear your stories!
Thanks for reading!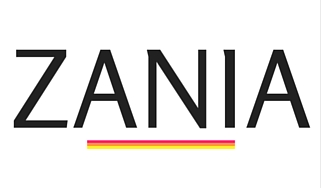 :: My {hilarious and emotional} birthing story :: From Working Mom to SAHM
 ::