Hi everyone! Do you need help decorating your home? I'm here to help!  Let me know which of these affordable packages works best for you and we'll get to it! Your home will look beautiful once we're done with it! Thanks for stopping by!
Si desea una lista de mis servicios en Español, se puede comunicar conmigo por AQUI y con gusto le envío los servicios por email sin compromiso de su parte. Gracias.
E-Decorating
My E-decorating service is perfect for those on a budget but want to have a professional decorator help them with their space. If you are willing to shop online, install and style everything yourself, then this is the option for you. It's also ideal for those not located in the South Florida area or want to gift something special to a friend.
This service includes the following:
Personal Email/Phone consultation
Inspiration Board
Scaled Furniture Plan
Detailed Description of Design Plan
Complete Product/Source List with links
"Coaching" for special DIY projects (if applicable)
If you wish to use this service, please contact me through my CONTACT page above and tell me a little bit of what you are looking to do and include pictures of the space. No need to go into details at this point. Once that email is submitted, I will schedule a time for us to talk. I want to know you and your style preference, function of room, color preference, use of any preexisting furniture, any Do's and Don'ts, DIY projects, budget, time frame, etc. I will then send you another form that will ask you to include the measurements of your space along with instructions. Once I receive those measurements, I will start working on your space. It usually takes me about two to three weeks to turn around a project package.
Sample Inspiration Board: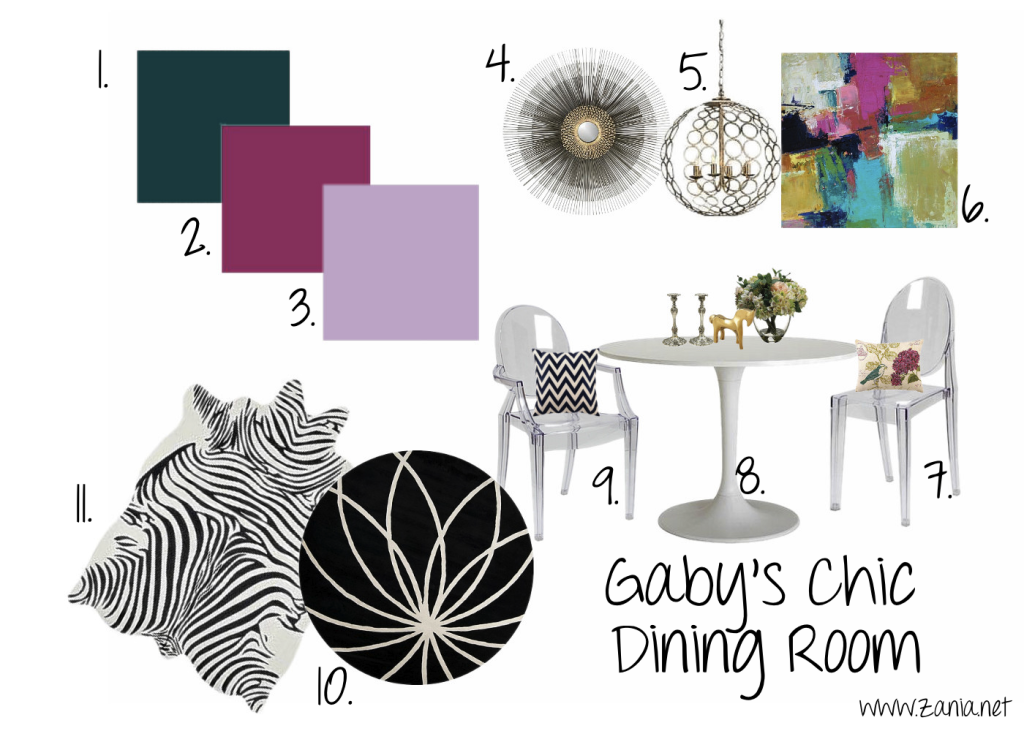 *Pricing per room:
Entryway, Bathroom $250
Dining Room, Office, Kitchen $300
Bedroom, Living Room ,Family Room, Multi-purpose room $400
*50% Deposit is required before any services are provided. Please know that I put a lot of love and effort into my designs. It takes time and in the end I want you to love your space!
Skype/Facetime & Local Decorating Consultations
Do you have your space all planned out but need some advice on certain things? This is the service for you! Available thru Skype/Facetime and in the South Florida area, this service provides you with guidance on any project that you may need help with. It can range from picking out paint colors or building a furniture plan. For this service, I charge $50.00 per hour. Contact me through the CONTACT tab above for more info.
Local VIP Decorating Service
Available in the South Florida area, this is a one-on-one service where we work together to design your perfect place. We can pick out furniture together, I take care of all project management needs and I make sure that you are worry free during the entire process. Pricing for this service depends on client's needs. Contact me through the CONTACT tab above for more info.
Home Staging
If you want to stage your home for potential buyers, I offer staging services for $50.00 per hour in the South Florida area only. I do not provide furniture. I only work with existing furniture and accessories. Contact me through the CONTACT tab above for more info.
Thanks for stopping by!