It' crazy how fast kids grow. Everyone tells you but you don't really get to grasp it until you see it unfolding right before your very eyes. In the last month alone, my baby has really surprised us with how quickly he's growing.
A few days before Alfie turned 9 months, he started fully crawling. He would drag himself "boot camp style" all over our floors prior to this. It wasn't long before he started lifting himself up and walking while supported/assisted. Now at 10 months he's not far from balancing his little body on his own. He follows us wherever we go and we love hearing those baby hands slapping on the floor making their way around the corner. We crawl under the tables and chairs, we scare each other around every corner of the house and we laugh and laugh.
He's waiving hello & goodbye like crazy now and will sway from side to side to the sound of any note or beat. He can 'high 'five now and eat all his puff stars with ease. He has two bottom teeth, two top teeth and another one coming out now. He knows the concept of clapping but has yet to perfect it. He's in love with his Gymboree classes especially all the bubbles.
My favorite thing that he does are his kisses. He understands us when we say "besito" (kiss) and he'll place his tongue to the roof of his mouth and slap it down making a low noise. Those are his kisses and I love them. That's him in the picture making kissy noises. Can he be any cuter? Look at those ears!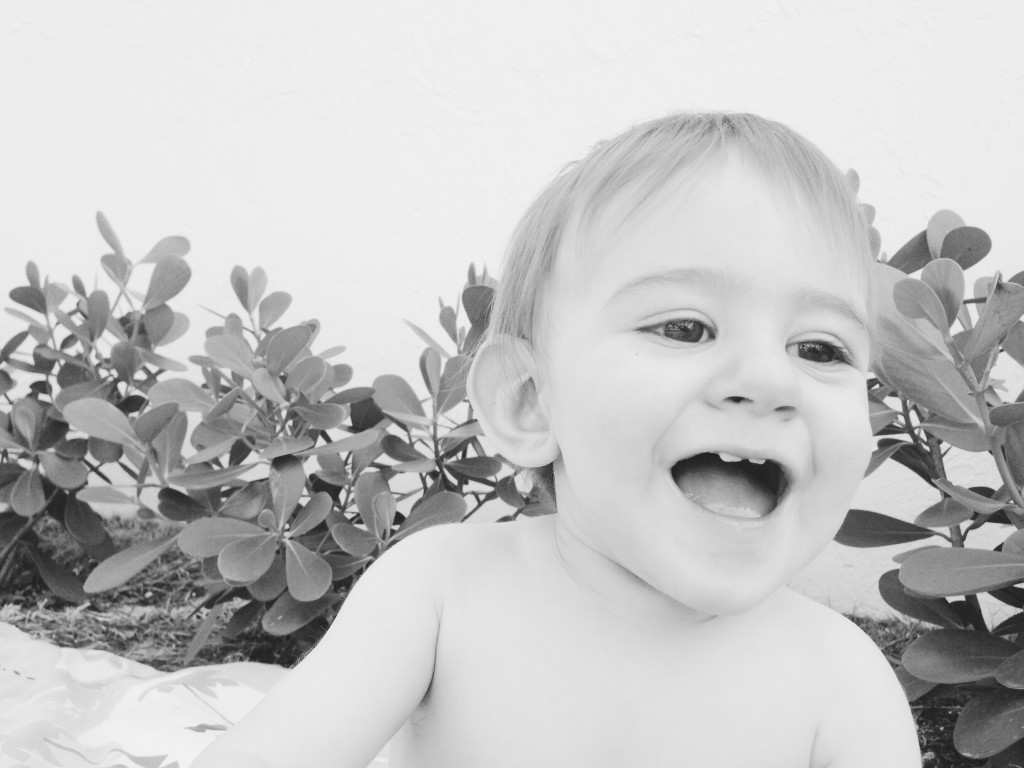 He is at such a yummy age. I want to eat him up and squeeze him and then squeeze him some more! How is it possible that you have so much love to give to this little person and yet when he goes to sleep at night I feel like I didn't love him enough that day? I really, really want him to go to sleep but there's a part of me that wants to stare at him while he breathes in and out so tenderly. What a dilemma! Lol! I love it though. I'm loving this as it is and I wish time would just stay still for a few more moments so that I can fill my Big Gulp cup with Alfie kisses.
Sometimes I think, "I can't wait until he does this" Or "I can't wait for him to do that" but you know what? I can wait and I'm in no hurry at all. One day at a time.
Do you have any mommy love moments you'd like to share? I'd love to hear! Comment below!
Thanks for reading!