Hi everyone!
The following Peach Cobbler recipe comes straight from our master baker, Tere, from The Baking Corner. It is so good you won't be able to eat just one serving. Try your hand with this mouth watering dessert and let us know how it goes! We'd love to hear your thoughts on this! Buen provecho!
Ingredients
Fruit
½ cup of sugar, plus 2 tablespoons
1 tablespoon of cornstarch, plus 2 teaspoons
¼ teaspoon of cinnamon
6 cups frozen peach slices
1 ½ teaspoons of lemon juice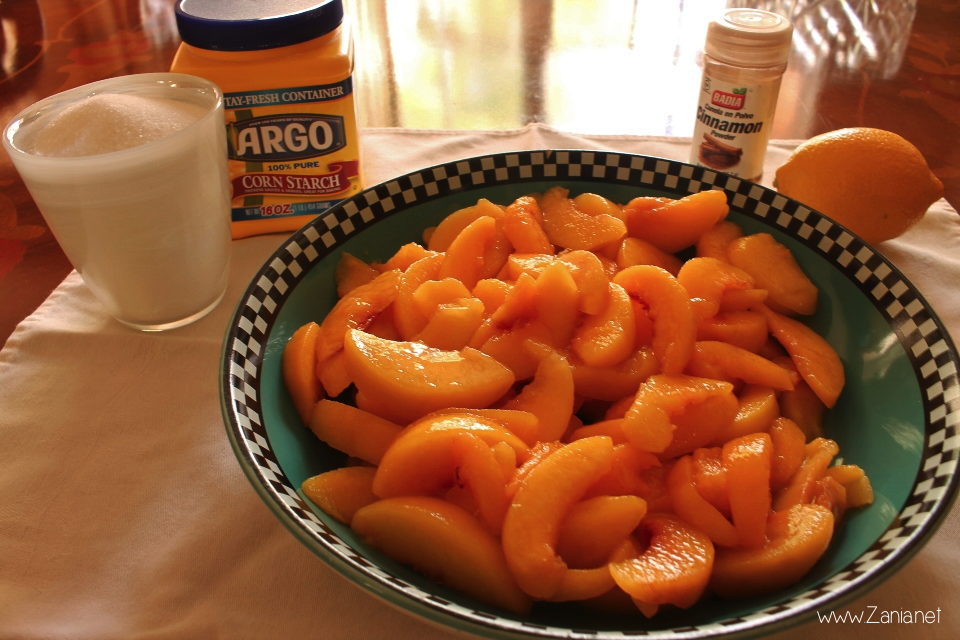 Biscuit topping
6 tablespoons of cold butter
2 cups all-purpose flour
2 tablespoons of sugar
3 teaspoons baking powder
1 teaspoon of salt
1 cup of milk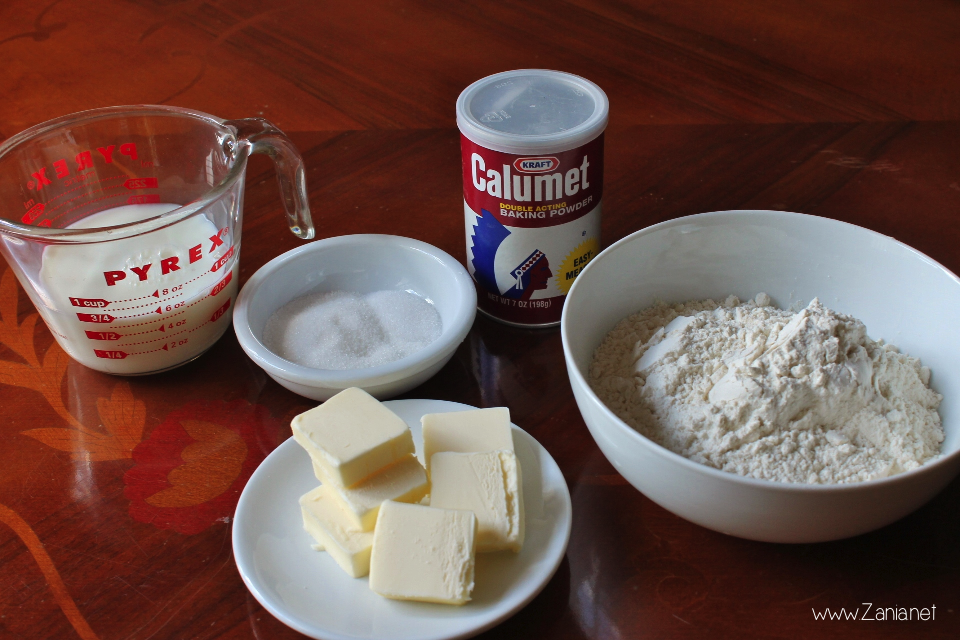 Sprinkle
1 tablespoon sugar
¼ teaspoon of cinnamon
Directions
Preheat oven to 400 degrees.
Filling —
In a medium saucepan mix well the sugar, cornstarch, and ¼ teaspoon of cinnamon and a pinch of salt.  Add the peaches with the lemon juice and stir until well combined.  Cook over low heat.  Stir regularly for about 5/6 minutes until thickened (you will see a gentle boil).  Boil and stir for the last minute.  (Do not leave unattended at this moment or it can burn.)  Pour into oven proof casserole and set aside.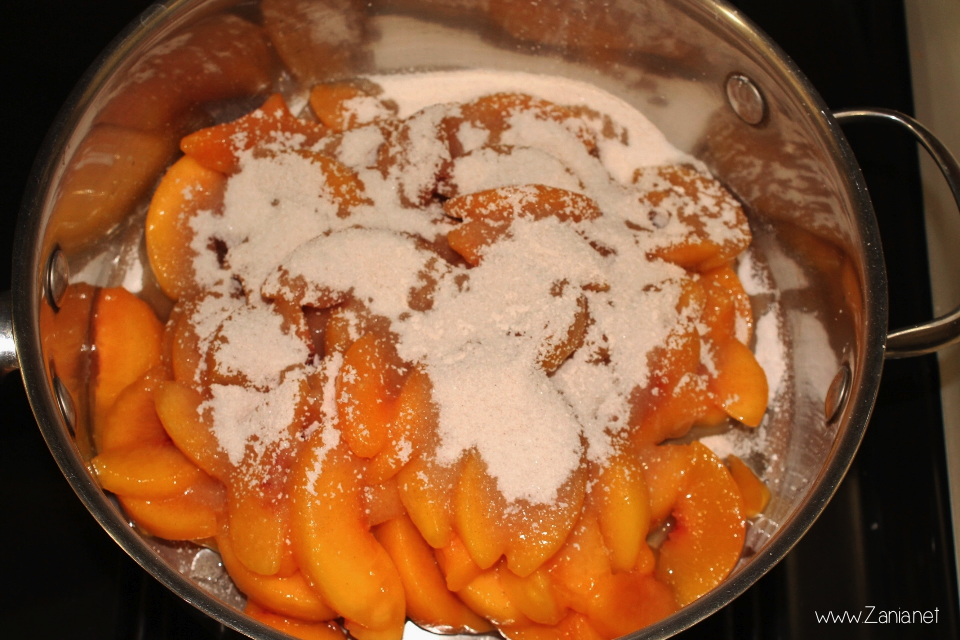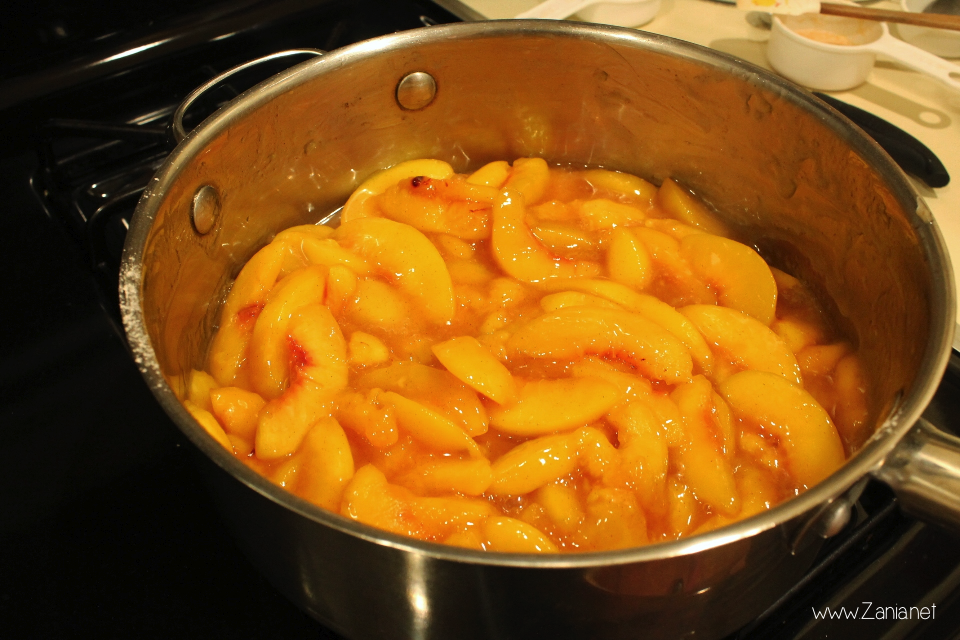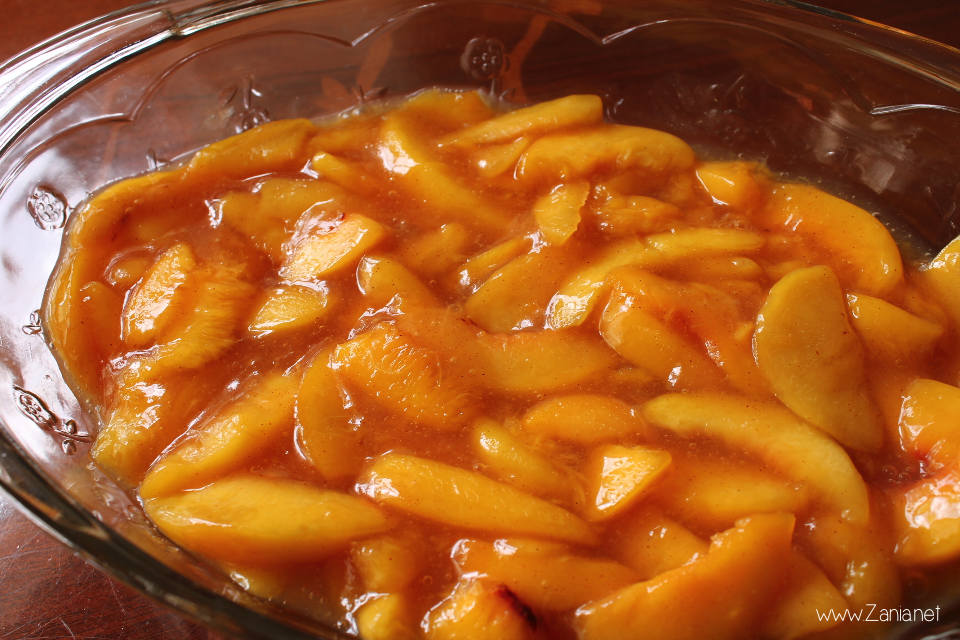 Biscuit topping –-
Mix flour, baking powder, 2 tablespoon sugar, 1 teaspoon of salt in a bowl.  Cut very cold butter into small squares and add to flour mixture.  Cut with pastry cutter until mixture looks like crumbs, add the milk and mix until all of the flour is moistened. Drop tablespoon full of biscuit topping over the fruit one at a time until you have covered the fruit. Sprinkle with cinnamon sugar and bake for 25 minutes or until golden brown.  Let cool and serve warm, and if you like, with whipped cream or vanilla ice cream.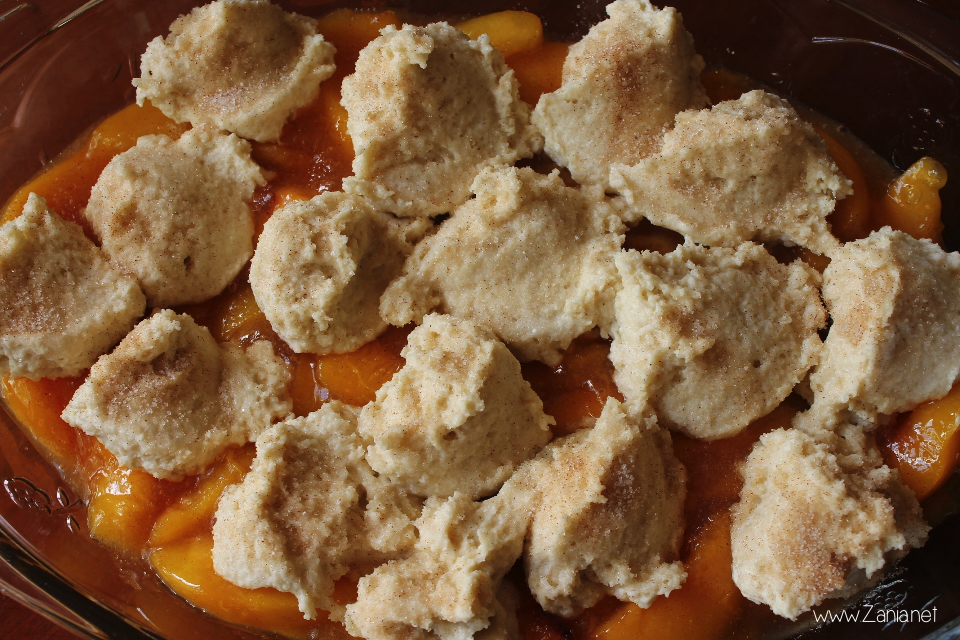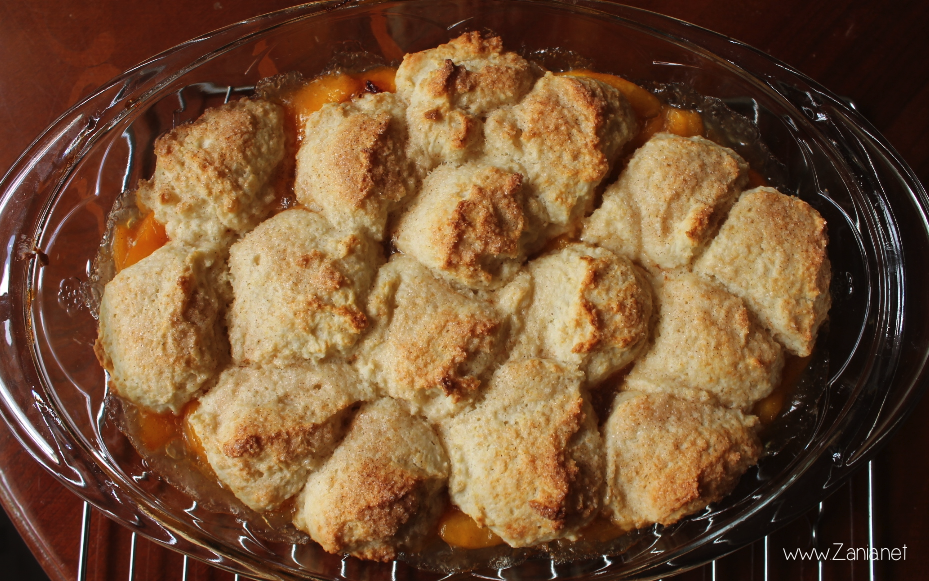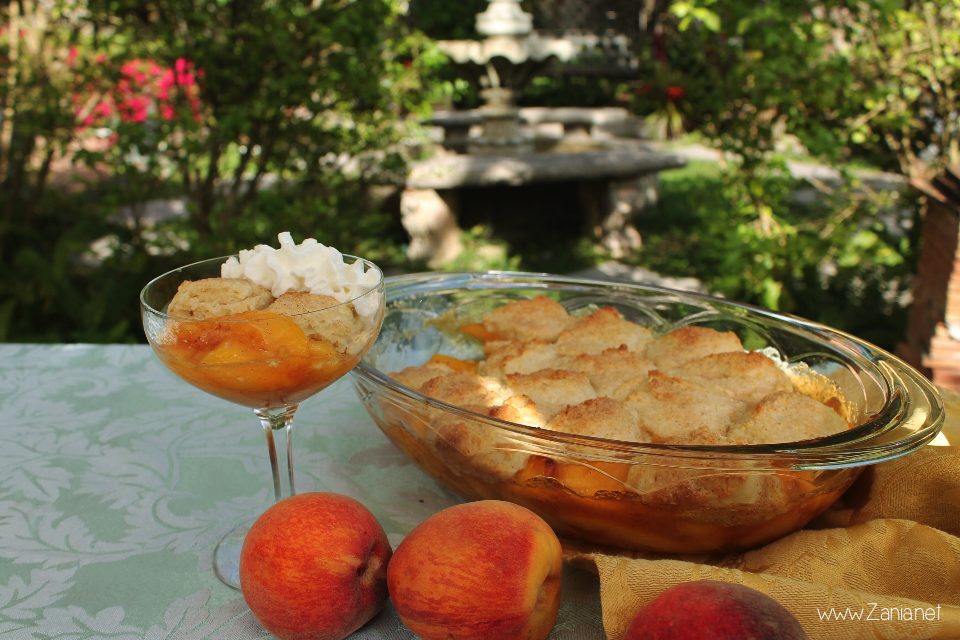 Mmmmm, I can taste the sweetness… Thanks for reading!

For all previous Baking Corner recipes click HERE.